How we brand corporations
Brand awareness
Add your logo to everything you can. Especially things that you can share with customers and your community. Make sure your brand looks consistent on everything. Add your logo to uniforms, bags, signs, banners, and windows. Wrap your vehicles, and give away branded pens, tools, and electronics.
Employee appreciation
Host employee appreciation events with branded signs, party favors, and T-shirts. Improve employee morale and confidence with branded polos, shirts, and uniforms. Give employees personalized gifts for birthdays, anniversaries, and promotions.
Customer acquisition
Stand out from your competitors by sending a personalized or branded gift to your leads. Send branded golf balls and golf tees. Send branded gift boxes, personalized gifts, and reminders to get the attention of key decision-makers and stakeholders.
Customer retention
Host branded customer appreciation events, send welcome gift boxes, and build branded employee uniform and apparel sites. Send gifts to repeat buyers and loyal customers. Use branded high-end products for contests and giveaways exclusively for existing customers.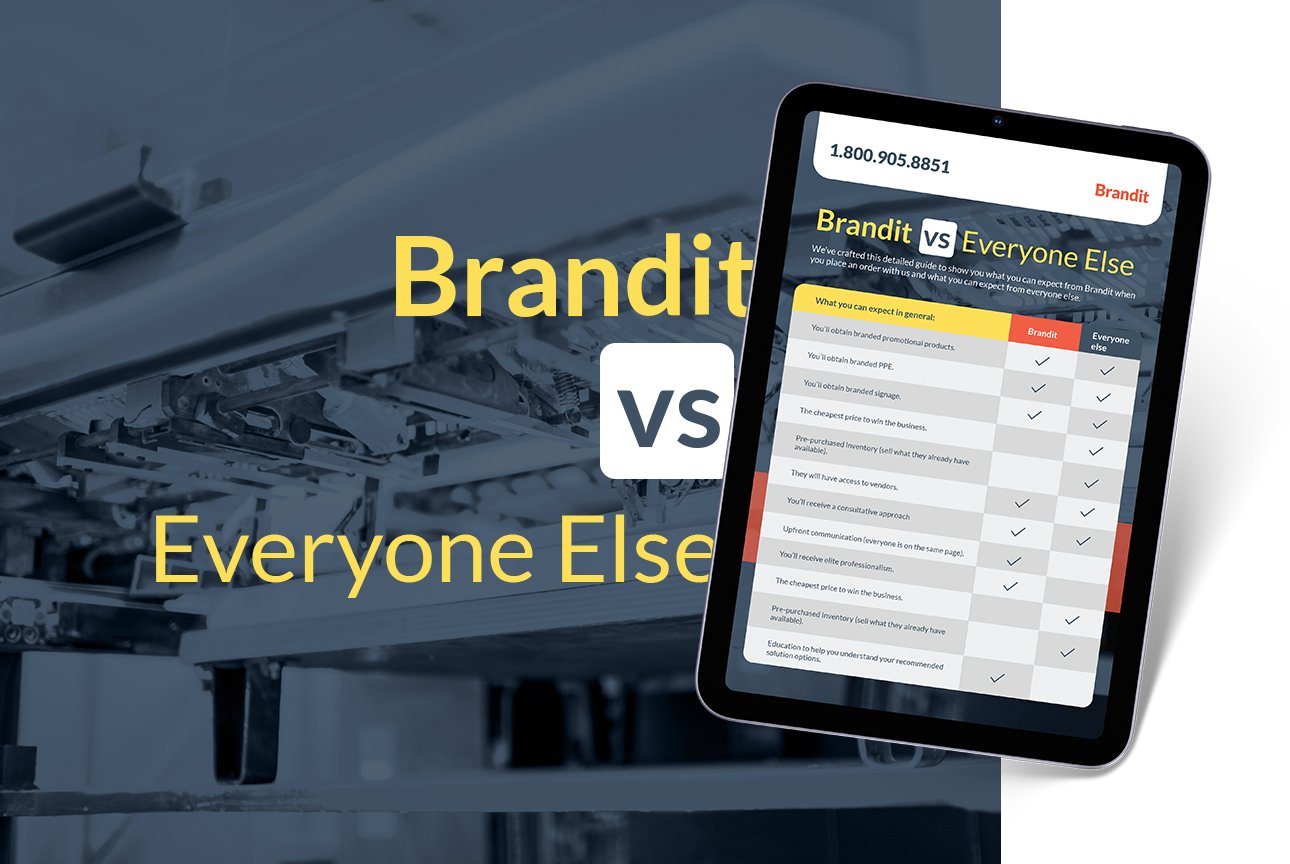 Why choose Brandit to brand your business?
We get it. We know there are a lot of promo companies out there that offer branded products but we want you to join our tribe. We crafted this detailed guide to show you what you can expect from Brandit when you place an order with us. Download our Brandit vs Everyone Else Guide to see what makes us different.
We appreciate you and your team's help (and patience ) with all of our recent purchases!
Ronda T.