How we brand healthcare
Healthcare Branding
Increase brand awareness, employee morale, and patient engagement with branded uniforms, gifts, graphics, and/or signage.
Incentive Programs
Employee incentive programs with swag rewards are an excellent way to build company morale and showcase your facility as a great place to work.
Construction Safety
Keep your healthcare construction sites safe. Brandit is the industry expert on properly branded safety apparel and PPE.
Corporate Gifts
Create branded gifts to include in gift shops, offer employees on work anniversaries and with promotions, and even as keepsakes for employee appreciation.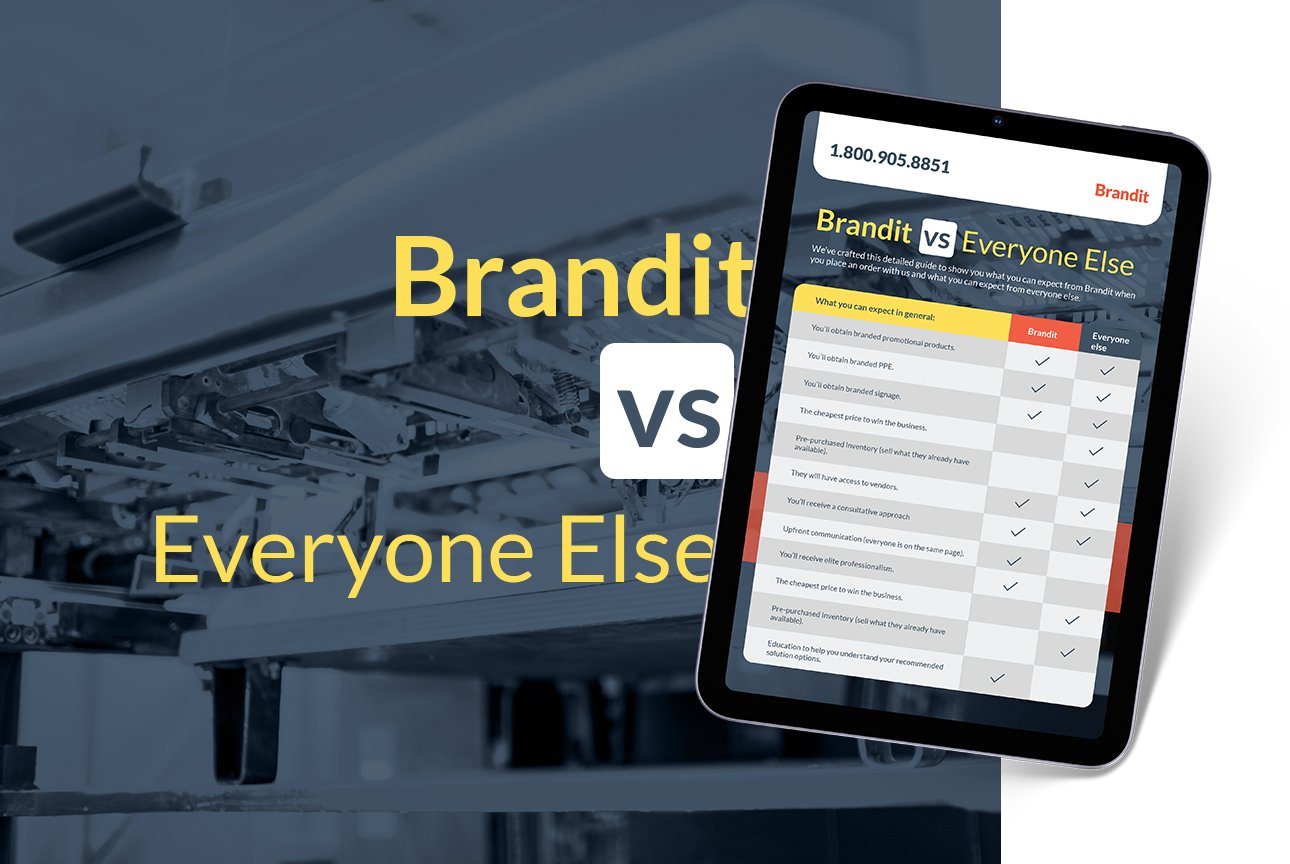 Why choose Brandit to brand your business?
We get it. We know there are a lot of promo companies out there that offer branded products but we want you to join our tribe. We crafted this detailed guide to show you what you can expect from Brandit when you place an order with us. Download our Brandit vs Everyone Else Guide to see what makes us different.
Thanks so much! This has been such an easy and fast process! You guys are the best!
Cindy P.